Ah red, what a beautiful color. This week's TTT topic is "Books With My Favorite Color On the Cover" and as you can guess by the color of my blog, my favorite color is red! Red has literally been my favorite color since I was 3 years old (okay, I did have a brief affair with the color orange in 8th grade. It was bad; I looked like a walking traffic cone) and I'm quite please to write a post that's primarily red! 😀
Hmm, since it seems like 90% of books have blue covers, this might be a challenge, especially since I'm planning on only listing books I enjoyed and would recommend. (Come on publishers, let's make some more pretty red books! Please?)
Without further ado, let's see if I can do this:
---
For those of you who don't know:
"Top Ten Tuesday was created by The Broke and the Bookish in June of 2010 and was moved to That Artsy Reader Girl in January of 2018. It was born of a love of lists, a love of books, and a desire to bring bookish friends together."
(This quote comes directly from the blog, That Artsy Reader Girl)
---
HERE ARE MY
RADIANT RED READS

:

(I'm really proud of that alliteration)
1. A Court of Thorns and Roses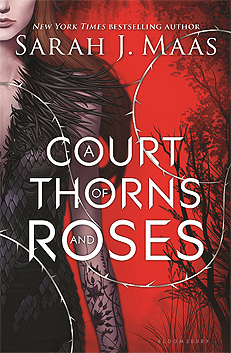 Can't start a favorite-color-book-cover list without a favorite book of mine! I love the ACOTAR series (tho the recent novella was somewhat disappointing–review to come soon). I'm so psyched for ACOTAR #4 though!
2. The Queen of the Tearling
Oh man, this book was great! It follows a queen who spent her whole life in hiding, but now that she's turned 19, she must take the throne. She has to step up to lead her people and protect them from their enemies. I've only read the first 2 books in this trilogy so I really need to go back and reread this book so I can learn how the series ends!
3. Simon vs. the Homo Sapiens Agenda
Yes, I finally hopped on this bandwagon back in March and I loved it! This book was cute and funny while also sounding realistic to a high school teen. Not to mention: Love, Simon was a fabulous movie. Leah on the Offbeat is definitely on the top of my TBR now! (Sadly it's cover isn't also red)
4. Inkheart
And oldie but a goodie! I don't remember a lot about this book except that I loved this series in middle school! Oh, the nostalgia…
5. The Winner's Kiss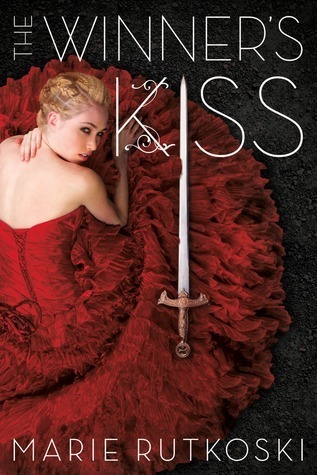 This is the third and final book in the Winner' Trilogy. This series was sooooo good. This final book was such an emotional roller coaster and I would recommend it to every fantasy lover. (Plus, even tho this is the typical YA "girl in a pretty dress" cover, can we talk about how it's soooooo much better than the newer, paperback covers?)
6. Queen of Shadows
Another Sarah J. Maas book? What a shocker, right? Honestly, I used to despise these covers, but it was this one that won me over (mostly because it was red, ha). Lol, I remember standing outside Barnes&Noble, waiting for the store to open so I could run in to buy this book. I went right after swim practice, so my poor carpool of 3 other people had to wait for me before they were driven home. 😀
7. Snow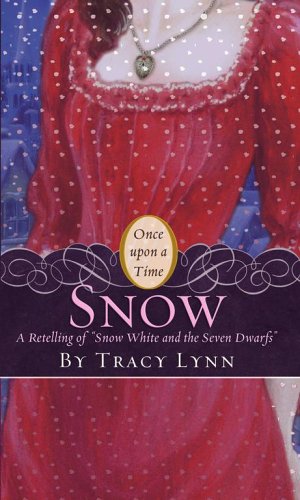 Omg, I loved these Once Upon a Time retelling books as a middle schooler! These retellings really spun their own unique tale. Lol, I don't remember a lot of the plot in this one, but I do know this one deviated A LOT. It was weirddddd. Like the stepmother experimenting on humans and animals weird.
8. The Crimson Crown
Lol, another book from a series that I don't remember a lot about (other than that it was fabulous). I really need to re-read this series so I can read Cinda Williams Chima's companion series, The Shattered Realms.
9. Fire
This book is partially red, right? (Well, my mother and sister agreed with me so we're going with it). Kristin Cashore is a master of fantasy and I (also) really need to re-read this book, along with it's compansions Graceling and Bitterblue.
10. Ruin and Rising
Wow, I forgot how beautiful this cover was. For the fifty-billionith time, I present to you another book I need to re-read. My plan is to re-read the Grishaverse Trilogy before I begin Six of Crows (yes, I'm a disgrace of a YA fantasy reader for still not having read that duology). Rereading is just so hard sometimes because I get distracted by all the pretty new books…
---
And those are my
Resplendent Red Reads

!

(I tried a different 'r' adjective. Does it still work?)
What's your favorite color? Are there any red books that I didn't include on this list that you would recommend?
If you also participated in Top Ten Tuesday, feel free to link up your posts in the comments below! I would love to read them!