Hi, sorry (not sorry) for posting like the 10th billion August wrap-up today, but here we go! 😉 (did anyone else hear Peter Pan's voice while reading that?)
Also yeah, I'm back at college and I'm not really feeling this "having homework on a daily basis" thing again. But in other (good) news, I completed my goal of reading 50 books for 2018 this month! Huzzah, this is so nice to complete my reading challenge in August instead of having to read 11 books within the last 15 days of year like I did in 2017 (for those of you curious, I did make it, with 2.5 hours to spare 😀 ).
---
BOOKS I READ THIS MONTH:
Rating: 4.5 stars
Little slow in middle, but I loved Alina's character descent into a morally gray character. I also really appreciated the romance for how realistic it was with all it's struggles and fights.
Also, the first time I read this, 14 year old me did not truly appreciate how great Nikolai's character is. I now understand all the hype for King of Scars.
2. Circe by Madeline Miller
Rating: 4.5 stars
Wow, me reading an adult fantasy book? What a concept! No, actually this book was great. This entire book is a retelling of Circe's story (the witch-goddess from The Odyssey). The writing was beautiful, Circe's character arc was great, and I can't wait to check out Miller's other book, Song of Achilles. You can see my full review on this book here!
3. Mirage by Somaiya Daud
Rating: 3.25 stars
This book was a fun and interesting read, but it didn't quite live up to my expectations. I think my problem was that couldn't get past the insane insta-love. If you don't mind that trope tho, I know a lot of other people are loving it! If you want to see my full thoughts, you can read my review here!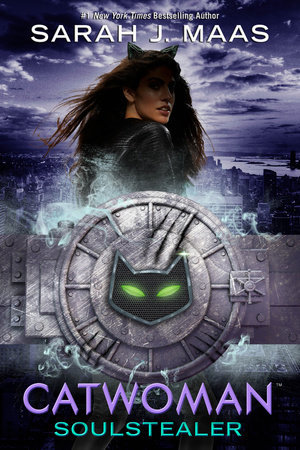 Rating: 3.75 stars (?)
Though I was really excited by the release of another SJM book, I was a little hesitant given the mess that is A Court of Frost and Starlight. Fear not, this book was a really fun read! I loved how morally gray Selina's character is. I will say the book was a bit cheesy & ridiculous at times, but then again, aren't all superhero stories/movies/shows in some way or form? Full review to come soon! (hopefully)
Rating: 2 stars
Yeah, this was not a great book to end the month on. *sigh* Essentially the only reason I gave this book 2 stars as opposed to 1 was for the features it included (content warnings, a glossary, and this great shape-shifting mermaid character). Full review coming next week!
~~~
August was an decent reading month, though I was hoping to get a few more books in. But between moving back to college, training for my on-campus job, and classes starting up, I guess it could have been worse! Next month this list is going to include all my required reading for classes, and if I'm lucky, maybe one book that I read during my free time.
---
Yeah, so I failed at reaching my goal of 3 ARCs. I did manage 2 though (which you can see above), so I wasn't a complete failure. I blame college for the busyness. 😛
Even though I missed my August deadline, I'm still feeling motivated to read my ARCs, so I'm hoping I can have Rule read before it's release day on September 11th. *fingers crossed*
---
SEPTEMBER TBR:
Between taking higher level classes, working more this semester, and trying to apply to an off-campus program for the spring, I just know I'm going to be super busy this semester. So, if I can read at least one book outside of classes this month, I will be pleased.
---
RANDOM LIFE UPDATES:
Welp, I'm back in school. Dang it. I already kind of talked about my classes in this week's Top Ten Tuesday post, but I'm taking a lot of high level, English classes, so it's going to be pretty busy this semester. I had to acquire 19 books for my 4 classes and I just found out that I need to get a 20th. From what I've seen so far, all my classes seem like they'll be good, but like I said before, busy. 😅
Obviously, because I returned to school, I left my summer job (ground maintenance) and I actually kind of miss it? Like, not the actual work, but the guys? Which is weird, considering they were kind of sketchy? I don't know, I guess I just miss being a part of that dorky little community…
I returned to college early to be trained for the my college's Writing Center! I officially start working this Sunday and I'm both excited and scared to give feedback on my peers' papers.
Instead of living in a dorm on campus this year, I'm living in a house with 6 other girls! It's a little bit of an odd dynamic right now, given that I don't really know half of them, but they seem like really fun people, so I'm keeping my fingers crossed I'll be able to become good friends with them!
---
BLOGGING SCHEDULE UPDATE:
So, during these past couple of months of summer, I've been pretty active on my blog, posting about 10-11 times per month. But now that my college classes I've started up, I know that's not going to be the case anymore. I'm taking all humanities classes this semester, which means I'm already going to be doing a lot of reading & writing, so blogging is going to be pushed to the back burner.
Here is my new (ideal) posting schedule:
Tuesday/Wednesday: Either a TTT or WWW Wednesday post
Friday/Saturday: Book Review (or perhaps the occasional book tag)
I'm leaving myself some wiggle room here, but I'm hoping to post about twice per week, coming out to about 7-8 posts per month. So, hopefully this won't be too great of a decrease in my blogging activity, but we'll see as I get deeper into the semester.
This schedule will be in effect, starting now, and last until the middle of December when my semester end.
Thanks for understanding, guys! ❤
---
How was your August? Read any new favorites? Did you participate in #ARCAugust? Are you on track to complete your reading goal?
If you posted an August wrap-up, feel free to leave a link to it in the comments below, I would love to read it!