Ahhh, I want to thank Holly @ Nut Free Nerd for tagging me for this! I'm so honored that she thought of me and I'm super excited to post this because I rarely do tags (hint hint if those of you reading this are ever struggling to find people to tag!). I haven't actually read Jurassic Park, but I've seen a lot of the movies (oh gosh, does that make me a disgrace of a book nerd? I'm adding the book to my TBR now…)
---
"Spared no expense."  ~John Hammond || A series that seems to go on forever./

The most expensive book you've purchased. 
Lol, can I put one of my stupid college textbooks on here? Because this $200 book was a painful purchase (part of the price was for an online access code, but still).
"Life finds a way."  ~Ian Malcolm || A book with amazingly intricate world-building./

What crazy extremes have you gone to in order to get a book you wanted?
I don't know if this is considered crazy to bookish nerds, but I knew I must have seemed a little crazy to my friends.
Okay, so I was in high school when Queen of Shadows released. At this time, I didn't really realize that pre-ordering was a thing. 😁 It was the the end of summer and pre-season for my swim team. So after a 6-8am swim practice, I drove my carpool (4 of my friends) to Panera's for breakfast. Eating only took about 30 mins, but Barnes & Noble didn't open until 9am, so I made them awkwardly stand outside the store with me until the employee arrived and unlocked the doors so I could run in and buy a copy of QoS on its release day.
"Hold onto your butts"  ~Arnold || An extremely fast-paced book. /

What's the fastest you've read a book, and what book was it?
I don't know if this is the fastest I've ever read a book, but I read this book in one siting, from 10pm to 5am. 😅
"Mr Hammond, after careful consideration, I've decided not to endorse your park."  ~Alan Grant || A book you refuse to read (or finish).
I got 4% into this book before I decided I couldn't handle it. I remember being really excited by the concept of this book, but from the first paragraph I knew the writing style wasn't for me. If I remember correctly, it seemed very immature?
"Your scientists were so preoccupied with whether they could, they didn't stop to think if they should."  ~Ian Malcolm || A book that left you going 'Why?'
Why *sniffles* why Megan Bannen, did you do this to me?
Please read this book (tho make sure you have a box of tissues on hand when you do so)!
"We need more teeth!"  ~Gray Mitchell || 

A book with no human MCs.

/ Your favourite bookish creatures.
Omg, throwback to my friend group's 5th grade obsession.
"The kids? This will give the parents nightmares."  ~Simon Masrani || A book that terrified you.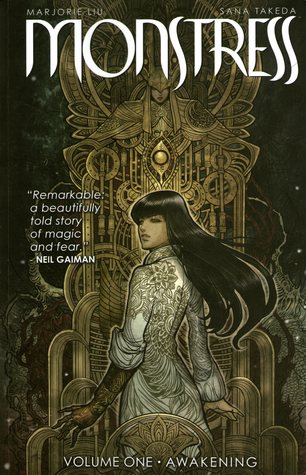 This world was horrifying. Yet I also can't wait to pick up the 2nd volume of Monstress and return to to the world??
"Monster is a relative term. To a canary, a cat is a monster. We're just used to being the cat."   ~Henry Wu || A book that changed your perceptions on an issue/culture, etc.
I'm actually currently reading this for a class I'm taking called "Disability in Modern Societies". This book is about the fight for rights for people with disabilities in the second half of the 20th century. I've learned so many things that I didn't know before about the disabled community. Why did none of my past history classes ever talk about this civil rights movement?
---
I TAG…
No pressure if you guys have already done this or don't do tags, but I'm eager to see your choices if you do!
Also, if any of you reading this want to do this tag, I'm officially tagging you all! Just make sure to include a pingback to this post so I can see your choices! 🙂
---
Have you read Jurassic Park? What are your favorite creatures to read about? What crazy things have you done for books?