Welcome 2019! This week's Top Ten Tuesday theme is "Best Books I Read In 2018". I'm going to tweak this prompt slightly and make it my "favorite reads of 2018" because I read a lot of 5 star reads, but there were a few 4.25/4.5 star reads that I found myself enjoying more.
Wow, I realized after writing this list that these books are all rereads and popular/hyped books?! So yeah, I might be a bit cliché in some of my choices/rankings, but honestly, this was such a hard list to make, so can ya blame me? I did my best to rank them, but honestly, I enjoyed all these books relatively the same.
---
For those of you who don't know:
"Top Ten Tuesday was created by The Broke and the Bookish in June of 2010 and was moved to That Artsy Reader Girl in January of 2018. It was born of a love of lists, a love of books, and a desire to bring bookish friends together."
(This quote comes directly from the blog That Artsy Reader Girl)
---
First, before we dive into this list, let's glance at my "The Best Books I Read in the First Half of 2018" list:
Tower of Dawn by Sarah J. Maas
The Cruel Prince by Holly Black
When the Emperor was Divine by Julie Otsuka
Simon vs. the Homo Sapiens Agenda by Becky Albertalli
Parable of the Sower by Octavia E. Butler
To Kill a Kingdom by Alexandra Christo
The Bird and the Blade by Megan Bannen
Sky in the Deep by Adrienne Young
Monstress by Marjorie Liu & Sana Takeda
My Lady Jane by Cynthia Hand, Brodi Ashton, & Jodi Meadows
---
Now for my final favorites list of 2018:
I love The Little Mermaid, so, of course, this dark Little Mermaid retelling with sirens was a big hit for me! And with secret identities, witty banter, and an awesome world, this book was an immense joy to read! Why aren't there more good mermaid/siren books out there?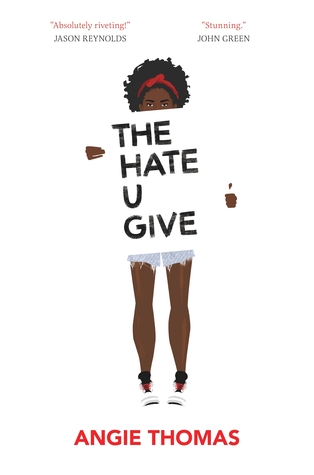 How could I not add this to the list? I honestly think my favorite part about this book, and what I admire most about Thomas's writing, is her characters. All her characters are so fleshed out and I adored Starr's family dynamic.
Another popular I finally read! My favorite things about this book was the narration and of course the love story! Ahhh, Simon and Blue are such great characters! I will forever be wanting more of them. (Leah on the Offbeat was not enough; I want to see them in college!)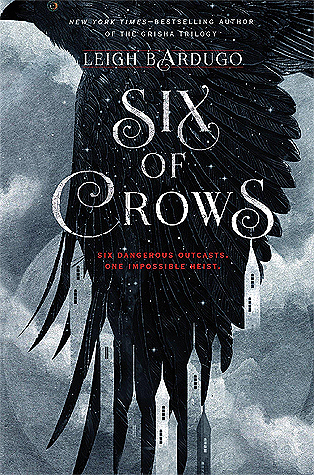 I finally hopped on this bandwagon! I loved all of the protagonists and it was so great to discuss this book with my roommate and book club. I can't wait to pick up Crooked Kingdom this year!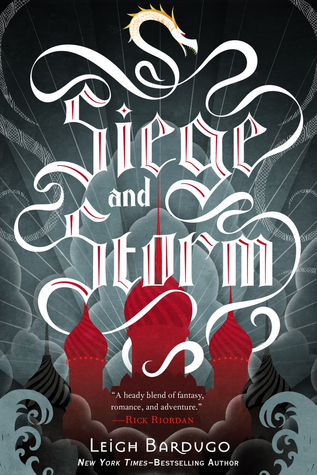 Honestly, I enjoyed both these Leigh Bardugo books pretty equally, but how I could I not include one the Grisha trilogy books? I adored rereading this series and ahhhh, it was great. Alina is such a great morally grey character and I loved her character journey. I'm not sure if I would absolute say that the second book is my favorite of the trilogy, but I technically reread Shadow and Bone in 2017 so I couldn't include it for this list.
5. Circe by Madeline Miller
OMG MILLER'S WRITING IS GORGEOUS! Ultimate writing goals right here. I thoroughly enjoyed getting Circe's side of the story, because honestly, until I read this book, I kept getting Circe confused with Calypso. It was so cool to see all this Greek mythology woven into this Circe retelling.
And I LOVE Jane Austen's writing too! I've only read 4 of Austen's novels, but this one is without a doubt my favorite. It was so great to reread this book this year and discuss it with my Jane Austen class! That's the only part I'm sad about in regards to my fall semester finishing; I won't be in my Jane Austen class again! Luckily, I got Austen's other 2 books for Christmas, so you might see those books popping up on my 2019 list!
Wow, another reread (and 2nd book in a trilogy) making this list! Who would have thought? This was my 3rd time reading this book, and the story did not disappoint! I love The Remanent Chronicles so much (except for the trilogy's ending but we don't talk about that shhhh). I will say that this series has a lot of cliches with the "chosen one" trope and all, but despite this, it honestly works and I 100% recommend the trilogy to all YA fantasy readers.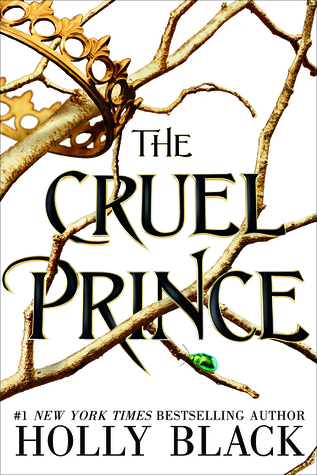 Like nearly everyone else in the YA book world, I fell in love with this novel! I adored Jude's morally grey character and all the crazy plot twists. And now we're only a week away from the release of The Wicked King! Crap, I still need to pre-order that book…
A classic choice, but how could I not declare a SJM book my favorite read of the year? I love her writing, characters, and supreme foreshadowing skills. Funny enough, this was the first book I read in 2018! I still haven't read Kingdom of Ash yet, but hopefully it will be on my favorite reads list of 2019!
---
What were some of your favorite reads from 2018? Do we have any in commmon?
If you participated in TTT this week, feel free to link up your posts in the comments below, I would love to read them!