One summer.

Three months.

13 weeks.

91 days.
I didn't discover this challenge till a couple days after the start date, but I just couldn't not join! The "20 Books of Summer" challenge is hosted by Cathy @ 746 Books and essentially about reading 20 books (or 15 or 10–your choice!) between June 3 to September 3. I was already planning on reading a lot of books this summer before returning to college, so 20 sounds like a good number to aim for!
I want to accomplish a little bit of mood reading this summer, so I don't have all 20 of my books planned out, but I do have a small TBR that I want to share. I'm participating in an internship for my college that involves a lot of reading, so I thought I'd share those books with you guys (since I literally HAVE TO read them this summer). They're mainly memoirs, short story collections, or poetry–all things very much outside of my usual fantasy & YA books, so I'm very curious to see what I think of them!
Also, shout out to my new blogger friend, Sammie @ The Writerly Way for informing me about this reading challenge and encouraging me to participate!
---
Internship TBR:
---
Already Read: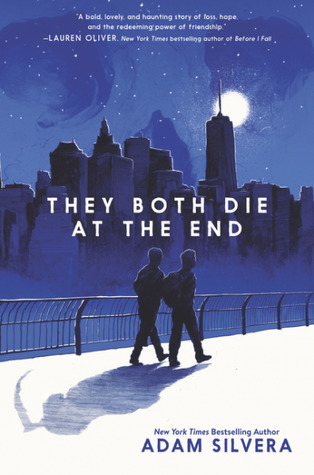 They Both Die at the End by Adam Silvera

My first Silvera book! (Why did it take me so long??) Omg it was so good and I adored Mateo And Rufus so much!
---
The remaining 10 books I'm going to leave open ended to mood reading, ARCs and some rereading that I want to accomplish. Honestly, I'll probably post a second Summer TBR for the Top Ten Tuesday on June 25th, so stay tuned for that! (Because let's be real: I truly can't help but try to plan out all my reading.)
---
Are you participating in the 20 Books of Summer challenge or any other challenges this summer? Do you have a Summer TBR set yet?
Let me know down in the comments!