After participating in my first Top Ten Tuesday in March (you can see my post here), I knew I had take part again! I didn't realize there was such a big community behind TTT and after talking with so many awesome readers last time, I couldn't wait to do it again!
April 17th's topic is a freebie, so I decided to go with "Books I Want to Add to My Shelves", because who isn't continuously seeking to expand their collection? This way I will also have a set list to refer to when the semester ends and I go out to treat myself to some new books as a reward (only 2 more weeks, praise the lord).
---
For those of you who don't know:
"Top Ten Tuesday was created by The Broke and the Bookish in June of 2010 and was moved to That Artsy Reader Girl in January of 2018. It was born of a love of lists, a love of books, and a desire to bring bookish friends together."
(This quote comes directly from the blog, That Artsy Reader Girl)
---
I'm specifying this list to include old favorites I need to buy and books coming out within the next month or so that I plan to preorder.
Lol, prepare for a lot of middle grade nostalgia, my friends!
1. A Court of Frost and Starlight
I'm SJM trash, I can't deny it (and I know most of you guys can't either), so of course ACOFAS is first on my list. I wish I could say I will be reading it on its release day, but I will being taking a stats exam and moving out of college on May 1st, so I will be binge-reading on book May 2nd instead. Speaking of which, I need to go preorder this book now…
2-4. The Books of Bayern #2-4
(lol how fitting is this numbering? I swear it wasn't intentional)
Lol I don't think I've ever actually seen the original cover of Forest Born before. But yeah, these are the covers that match my copy of The Goose Girl, which is the first book in this series. A big part of this series involves the ability to "speak" with the elements, so each companion novel focuses on a different character and a different element. The first book, Goose Girl, focuses on Princess Anidora and the element wind. The first book is one of my all-time favorites, so I'm not quite sure why I haven't added the rest of the series to my collection already?
5. The Cruel Prince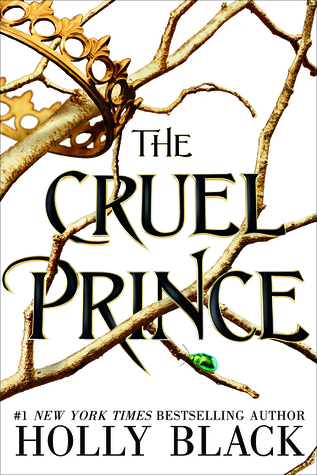 I keep talking about this book, but like, I can't help it? I will without a doubt be preordering The Wicked King next year and I can't own the sequel without owning the first book, right? This book is dark, amusing, and so captivating, and arghh, I really just want more now. I think I'm going to have to start looking into Holly Black's other books while I wait…
6. The Two Sisters of Bamarre
So I actually use to own this book. I loaned it to a friend in middle school and she never returned it (and I'm still salty about it, tbh), so the desire replace it has been lingering in the back of my mind for awhile now. Even though I tend to hate books with people's faces on the cover, this is the cover I owned when I was younger, so I want to replace it with an identical copy for nostalgia reasons.
7. The Exact Opposite of Okay
I first heard of this book from Lia on her blog Lost In A Story, and it's been on the top of my TBR ever since. My library doesn't own a copy, so what a bummer, I guess I'll just have to go out and buy a copy…
8. The Bird and the Blade
I'm literally so hype for this book to release in June. It's based on the opera Turandot, and even though I've never seen it, I adore one of it's aria, "Nessun Dorma" (and I've read the summary of the opera on Wikipedia, lol). The book is written from the perspective of a side character and think that's such a cool concept! This is one of my most anticipated releases for 2018 so I really hope it doesn't disappoint me.
9. Reign the Earth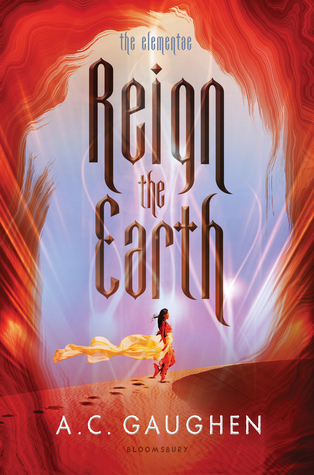 I'm a totally sucker for stories that revolve around elemental magic (Avatar the Last Airbender anyone?) so this book is right up my alley. Not to mention the cover is stunning.
10. Monstress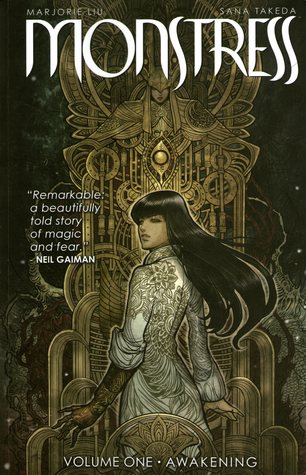 I rarely read graphic novels, but I keep seeing this book pop up in my Goodreads feed, so I've itching to know about the story that lies beneath this cover. I really don't know much about this book, but with a title like Monstress, I'm already sold.
---
So, those are my top 10 books I want to purchase!
Have you guys read any of these books? What books are you itching to buy?
Did you participate in TTT today? If so, what topic did you pick? Feel free to link up your TTT posts in the comments, I would love to read them!