This week's TTT topic is "Auto-Buy Authors", but I'm going to spin it to and "Auto-Buy & Auto-Read Authors"… or maybe it's more like an "Auto-Buy & Auto-Want-to-Read Authors" because I think there's only technically one author on this list who I've actually read all of their books of. But yeah, I don't really have that many auto-buy authors since I utilize my library a lot.
This was a weird list to compile, because I had to come up with authors whose work I've read all of, or if I haven't read all of their work, that I have the complete remainder on my TBR. So I couldn't include authors like Holly Black, because despite loving The Cruel Prince series, I have no interest in going back and reading some of her older series, like the Tithe series. I don't know if that makes sense, but that's how I wanted to classify this list.
Note: With the exception of SJM, Margaret Rogerson, and Roshani Chokshi, all photos of authors used in this post are taken from Goodreads and do not belong to me.
Top Ten Tuesday was created by The Broke and the Bookish in June of 2010 and was moved to That Artsy Reader Girl in January of 2018. It was born of a love of lists, a love of books, and a desire to bring bookish friends together.
---
Auto-Buy Authors:
1. Sarah J. Maas
I mean, this is kinda a given…If y'all have seen any of my posts before, you guys know I'm SJM trash. I own and have read all of her books and I may or may not have a special shelf in my room dedicated to her books…
(ALSO, I GOT TO MEET SJM BACK IN 2017 AND HERE'S A PIC. Lol, throwback to when I dyed my hair red.)
2. Leigh Bardugo
Omg, what a Queen. Leigh Bardugo is another author I will read and buy books from until the end of my days. Speaking of which, I need to get around to reading King of Scars and then pre-ordering Ninth House…
3. Margaret Rogerson
As long as Margaret Rogerson keeps writing whimsical books with gorgeous covers, I will buy them all. Technically, though, I still need to buy Sorcery of Thorns.
Also, look guys! I got to meet her at the YA Fandom Frenzy back in 2017. I haven't read An Enchantment of Ravens at that time, so it was kinda awkward tho, lol.
4. Sabaa Tahir
Okay, this is a real stretch here, but I technically own all of the An Ember in the Ashes books (Of course in all different editions: I literally have a paperback, a hardcover, and a UK paperback—-whyyyyy). Shamed to say I've only actually read the first book back in 2015. But I will read all the books before the series end, I promise! (ermmm, hopefully, at least)
Auto-Read (AKA Auto-Want-to-Read) Authors:
5. Emily Henry
I've been keeping an eye on Emily Henry ever since she visited my college during my first semester, and thus I'm determined to read everything written by her. I may have technically only read The Love the Split the World, but I have A Million Junes on my shelf!
6. Roshani Chokshi
Hearing Roshani Chokshi speak instantly made me want to read everything she's written. Again, I'm a bit behind here; I've only read The Star-Touched Queen and The Gilded Wolves.
7. Madeline Miller
Okay, so I've only read Circe by Miller, but her writing is so gorgeous and beautiful I will read everything she writes. I currently have Song of Achilles checked out from the library.
8. Becky Albertalli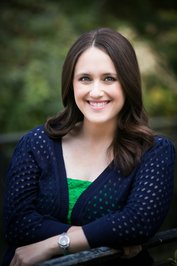 Becky Albertalli writes such fun and cute contemporaries! I actually binge read all of her solo books last summer and adored them! Now I just need to read What If It's Us.
9. Amanda Foody
Okay, this is another yikes-I've-technically-only-read-one-book-but-I-swear-I-want-to-read-their-others authors. I've only read Ace of Shades, but I really enjoyed it.
10. Riley Sager
A weird addition to the list, but currently true at the moment. I loved The Last Time I Lied, I'm planning to read Final Girls while I'm on vacation next week, and I also can't wait to get my hands on Sager's newest release, Lock Every Door.
---
What are some of your Auto-Buy & Auto-Read Authors? Do we have any that overlap? Any others you think I should have included on this list?
If you participated in TTT this week, feel free to link up your post in the comments below–I would love to check them out!