This week's TTT topic is "Books From My Favorite Genre". But in an effort to avoid talk about my favorite YA Fantasy books for the 10th billion time (my favorite genre and age category), I thought I talk about some of my favorite adult books, an age category I only occasionally venture into! Lol, it turns out that making this list was SUPER hard (I was originally only going to do fantasy but I needed to add sci-fi to reach 10) and has shown me that I really need to make an effort to read more adult books.
Top Ten Tuesday was created by The Broke and the Bookish in June of 2010 and was moved to That Artsy Reader Girl in January of 2018. It was born of a love of lists, a love of books, and a desire to bring bookish friends together.
---
This is fantasy book that I know has appealed to lots of YA readers. It could probably be classified by NA, but I think most people consider it adult. It's been a few years since I read the book, but I loved watching Kelsea come into her own as the queen. Hoping to reread the first & second book in this series in July so I can finish the trilogy!
2. Circe by Madeline Miller
Madeline Miller has some of the most gorgeous writing that I've ever read. Before reading this book, I couldn't keep Circe and Calypso straight, but Miller without a doubt made Circe memorable. This retelling of Circe's life story is a true treasure.
I read this book back in high school at the recommendation of one of my good friends. This is the first in a companion series called Elemental Blessings. As a fantasy reader, fictional worlds often tend to blur together, but this unique and fleshed out world has forever lingered in my mind since I read about it. This is another book I hope to reread soon!
4. Kindred by Octavia E. Butler
Okay, I haven't read this since 10th grade (so over 5 years ago), but this is hands down the best book high school ever required me to read. This was also my first introduction to Octavia E. Butler. Looking back, I realize it was kind of an intense book, but I remember being completely enthralled by the novel.
Okay, this is less an "adult book" and more of a classic/epic poem, but I told ya this list was tough, didn't I? Beowulf (besides Jane Austen books) is my favorite classic. I'm completely grateful that I've had to read this for school multiple times. I actually have a couple of Beowulf retellings sitting on my shelf that I'm super excited to pick up soon.
Holy crap, this is epic fantasy book if I ever read one. This is the first in a companion series to Williams's other series, Memory, Sorrow, and Thorn, but it doesn't need to be read in order to enjoy this book (I for sure didn't read the first series). I have the sequel currently on my shelf, and I can't wait to revisit my fav characters (they still have so much to grow! And omg, the secrets that came out at the end of TWC!)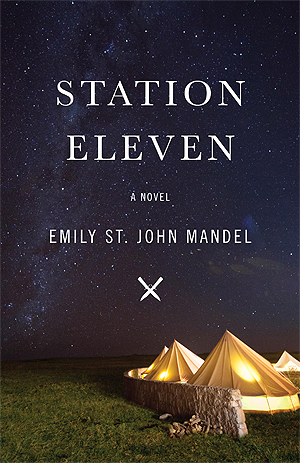 Unique. That's the word that instantly comes to mind when I think about this book. This was my last read of 2018 and honestly a great one to end on. I accidentally got spoiled on part of the book because I went to a talk on the book before I finished reading it, but I was still astounded upon finishing it. The writing style and alternating-timeline format are so unique!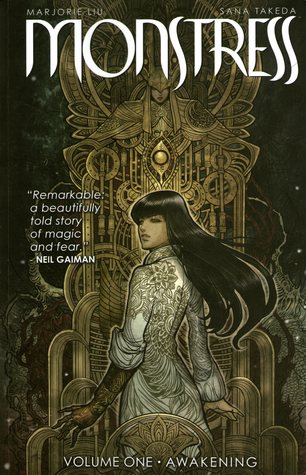 Technically, a graphic novel, but it's most definitely an adult book! Monstress is super dark, gritty, and horrifying in all the best ways. Sadly, this is another book in a series that I need to finish reading. I have the sequel checked out from the library, and it's due back Friday, so I'm actually going to be rereading this one SUPER SOON, if I'm not all ready today when this post goes up!
(Praise the lord I was able to renew the sequel because I really didn't want to rush to read these graphic novels! They should be savored.)

It's so frustrating when people on Goodreads tag books as "young adult" when they're adult?!? I don't think this book is YA (I wanna say the protagonist is in her young 20s??), at least for the sake of this list, I hope it's not. This is a unique Beauty and Beast retelling and I'm sad to say that I don't remember much of the story other than that I adored reading it. Time for another reread I guess!
A super fun superhero tale/parody. It's ridiculous, hilarious, and I adored all of the character relationships. I can't wait to pick up the sequel/companion! And isn't the cover beautiful?
---
What are some of your favorite Adult SFF books? Have you read any of the books I mentioned? Do you have any recommendations for me?
If you participated in TTT this week, feel free to leave a link in the comments. I would love to check them out!