Wow, this Top Ten Tuesday marks ONE YEAR of my participation in TTT! Now, I haven't participated in every TTT post for the past year, but I've always made sure to post at least one TTT per month (though usually I ended up doing about 2-3). Wow, crazy how time flies…
So yeah, this week's TTT topic is "Books On My Spring 2019 TBR". Honestly, these seasonal TBRs are one of my favorite posts to write. Even though I usually only half complete my TBRs, I find it so much fun to plan them out!
Also, real quick, I wanted to note that a fair number of these books are ARCs that come out soon (or that have already released, oops) that I still need to read. I don't know why I do this to myself; it stresses me to have multiple ARCs to read, but I can't help but go on Netgalley and request bunches of them? I guess I thought I'd have more time than I actually do? (why is this such a frequent problem of mine??)
---
For those of you who don't know:
"Top Ten Tuesday was created by The Broke and the Bookish in June of 2010 and was moved to That Artsy Reader Girl in January of 2018. It was born of a love of lists, a love of books, and a desire to bring bookish friends together."
(This quote comes directly from the blog That Artsy Reader Girl)
---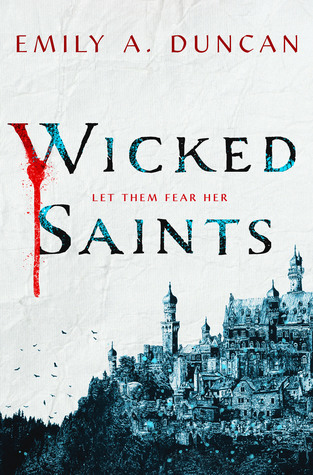 I keep forgetting that my wish for this book got approved on Netgalley?? So yeah, this book releases on April 2nd and I am determined to read it before then. But this book is one of my most anticipated releases of 2019 so I'm also kind of nervous to pick it up.
This is the second book in the Numina trilogy and it releases on April 16th. I read an ARC of the first book last month and it was such a fun read that I immediately sought out the sequel on Netgalley (and the book gods must have blessed me because it was available as "read now"). I can't wait to see the characters continue to grow and the world continue to expand.
I first learned about this book as I was browsing Barnes and Noble years ago and the premise of the book as stuck with me ever since. I finally bought the book for myself last December and I STILL haven't read it. This needs to change this spring…
I've put this book on so many TBR lists, but (hopefully) this will be the season I finally read it! My current roommate has gotten me into a graphic novel mood so I'm hoping it will inspire me to pick up this book soon.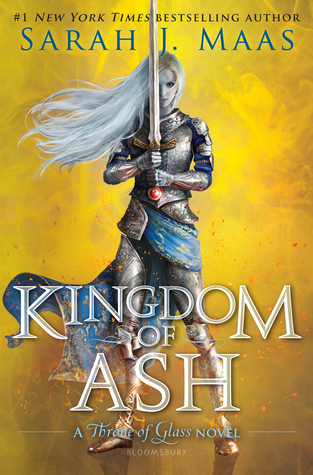 I KNOW I KNOW; I'M A DISGRACE AND I REALLY NEED TO READ THIS BOOK. The size just really intimidates me and I just don't want this series to end tho…
But once this semester ends and I'm out for the summer, I think it will finally be time for me to pick this book up and ball my eyes out.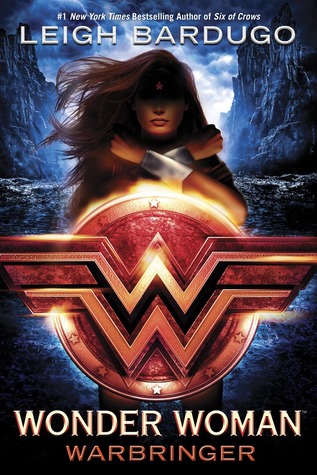 My aunt loaned me this book…erm, it's been so long I don't even remember. But yeah, it's probably been a year and I really need to read it and then return it to her. This is another book that I keep putting on TBRs for awhile now, whoops…
This is one of the handful of ARCs I need to read. Honestly, I requested this ARC because one of my buzzwords that gets me to pick up books is "gods" and I thought the cover looked really cool. Fingers crossed the book is just as interesting.
Another ARC I would like to get read this spring. I was hoping to have it read before its release day which is, oh, TODAY, but obviously that didn't happen. This book sounds like a light-hearted urban fantasy, so fingers crossed it lives up to that and I enjoy it.
It's been years since I last read this book and lately I've been itching to reread it! Also, I made a Book Series TBR for 2019 back in February and the Elemental Blessings series (this is the first book) is on that list. I read the first two books ages ago, but I still have to read the last two.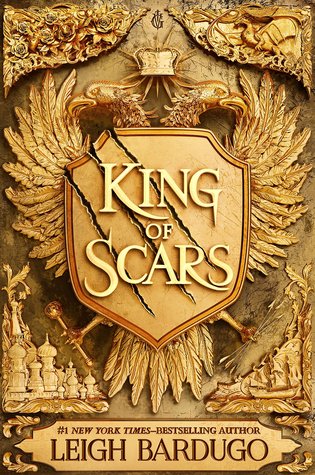 Can you tell I'm on a Leigh Bardugo kick here? But yeah, I'm determined to read everything LB has ever written. I reread the Grisha trilogy last year, finally read the Six of Crows duology this past winter, read The Language of Thorns last month, and now this book and Wonder Woman are the only ones I have left.
---
What books are you hoping to read this spring? Have you read any of these books? How long have you been participating in TTT?
If you participated in TTT this week, feel free to link up your post in the comments below, I would love to read it!